Top 5 Nomadic Destinations for 2018
With the new year comes new destinations and new experiences, unexpected journeys, and opportunities for lives to be transformed through travel. Based on our own experiences and those of our travelers, we've cultivated a list of the five most anticipated and nomadic destinations to visit in 2018.

#TravelByDesign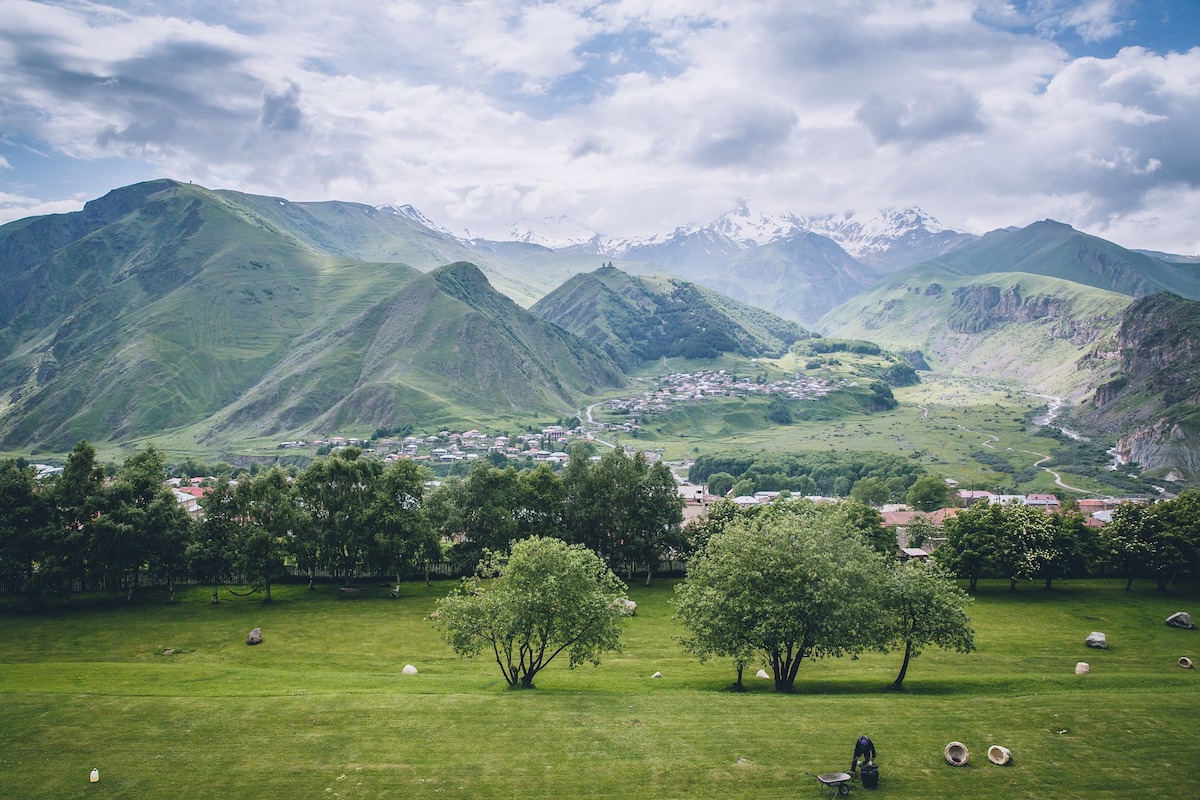 Tbilisi + the Caucasus Mountains
Wedged snugly between Europe and Asia, bordered by the Black Sea and the towering peaks of the Caucasus, Georgia is a fusion of influences from East and West, but retains a culture unlike any other.
While very little is known about this country, it is quickly gaining popularity. The Robb Report recently included Georgia as one of the top destinations to visit for this year in their Travel Issue. Even Condé Nast Traveler featured an article on how the world's oldest wine potentially came from Georgia.
It's a wonder then with the deep historical background, fascinating blend of Eastern and Western cultures, and stunning scenery that Georgia isn't already a top-visited destination.
What is truly fascinating about this country is the blend of architectural marvels, mixed with exciting cultural experiences, and the recreational opportunities. These make Georgia truly a gem for the adventurous traveler.
One can't-miss event is a supra, or otherwise known as feast. While attending a supra, the toastmaster, or locally known as tamada, plays the important and honored tradition of blessing the meal, keeping the guests entertained with song and dance, and ensuring all guests go home peacefully. Attending a supra is an honor and a highlight for most guests, thanks to it's traditions and tasty treats.
One of the tastiest treats, of course, is the wine. In Georgia, there are over 500 grape varieties to choose from when creating wine, but even more impressive is the unique process from which it's made. This includes using your feet to initially crush the grapes, and goes even further by bottling and storing the wine in a clay vessel called a kvevris, where it's then stored in the ground for up to 50 years. Using these historically tried-and-true methods creates unique flavors that fill the palete with joy during every sip.
While Georgia is still a growing destination, there are a handful of properties that are sure to amaze. For example, at the Rooms Hotel in Tbilisi offers a chic, modern design blended perfectly with superior amenities to make for a fantastic stay.
A trip to Georgia will offer truly unique experiences with small crowds and even more wine to enjoy.
Siwa Oasis + Fayoum Oasis
Arguably our favorite destination, and for good reason, Siwa Oasis is like stepping back in time nearly 500 years. In the tiny village, Siwa offers a chance to witness the frugal ways of Egyptians' past with modern amenities for guests.
One of the many great reasons Siwa is a fantastic destination is it's people: being one of the last places in Egypt that still lives with ancestral traditions, the people are far more humbling and offer a level of hospitality unmatched by most destinations.
And while Siwa may be isolated, it makes up for it with amazing experiences. Take, for example, the ginormous salt lake that surrounds the village and the nearby springs, leaving plenty of opportunities for exploration and relaxation. Visiting one of the nearly 200 natural springs can be done using a 4x4 safari vehicle, sandboarding, or even riding a camel to local hotspots. Once there, basking in the cool, pure water leaves a soothing impression on the skin and soul. Afterwards, enjoying a nice picnic with fresh dates and tea while watching the sun set over the desert is not a bad way to end the day. We even make it possible to sleep beneath the Saharan stars for ultimate peace.
If looking for a destination a bit closer to Cairo, then Fayoum Oasis is a happy alternative. While the village is not technically an oasis, it offers up similar deserts to explore, a giant lake perfect for sailing, and high-end accommodations, like the Lazib Inn. And at only an hours drive from Cairo, it is easy to access.
Fayoum has many wonderful natural splendors to choose from, but the historical sites are also worth noting. This small village is actually boasted for hosting some of oldest historical sites in all of Egypt, including Medinet el Fayum (formerly Crocodilopolis, or "Crocodile City"), Hawara and the Lahun pyramids. And if that isn't cool enough, then visiting one of the only waterfalls in the entire country might be enticing (especially on a hot summers day).
A trip to either of these oasis' will be sure to excite any Egypt-bound guest.
Many of the cities within Italy are well-known to even the most novice traveler; Rome, Venice, Naples, Sicily, all of these with a truly Italian feel that makes them a cornerstone for any European adventure. But what about some of the lesser known regions?
The Friuli Venezia Giulia region, in particular, resides in the northeast corner of the country, bordering Slovenia and Austria, with a very close proximity to Croatia. Because of this, the cities and the food have a unique blend representing each of these countries that makes for a truly unique cultural and eating experience. With the Dolomites to the west and the Austrian Alps to the north, most of the FVG region is quite mountainous - also providing amazing opportunities for recreation of all kinds.
Road cycling is a cornerstone activity in this particular region of Italy, with the most popular option being the Alpe Adria Trail. This gradual trail stretches over 450 miles of beautiful Austrian and Italian terrain, winding in and out of the mountains and overlooking deep valleys. The path is sure to please those looking for a light day ride or a multi-day cycling adventure. There are also plenty of stops along the way to taste the magnificent blends of food, from a "basic" pasta dish to a perfectly-cooked local steak and potatoes (a staple in this mountainous region).
Although if visiting for a more relaxed stay, then the seaside town of Grado might be a good option. With a rich history and even richer seafood, Grado offers the chance for ultimate relaxation. Sun bathing along the many beaches is almost a necessity when visiting this quaint little town, along with visiting two of the only churches (though best recommended with a guide) or taking a stroll along the Nature Reserve of the Isonzo River.
And of course no trip to Italy can go without authentic wine tasting. With much of the FVG region being the origin of particular Friulano, Ribolla Gialla and Malvasia grapes, there is no question to the perfection of the wine. Wineries stretch far and wide in this region, and with laid-back tastings often coming from the winery owners themselves, it's an experience that can't be missed.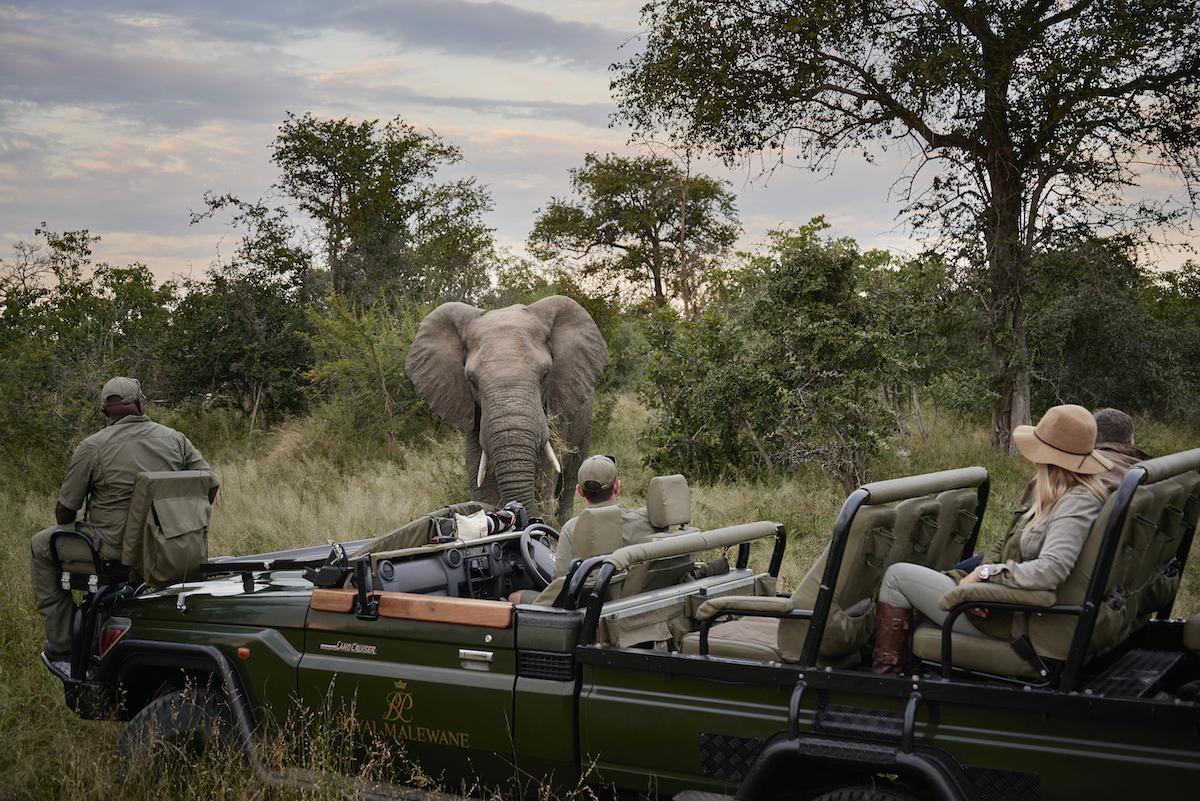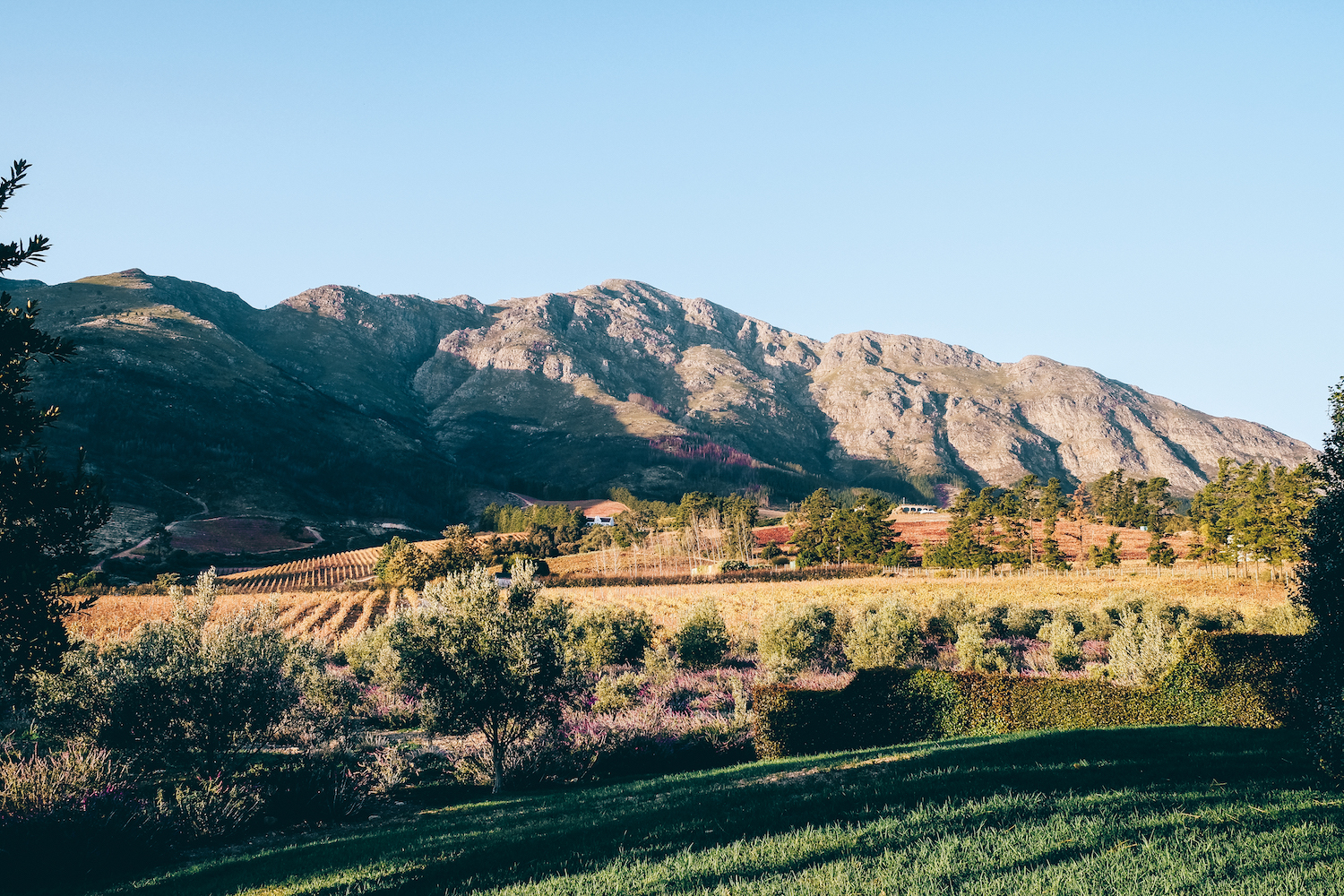 Cape Town + Madikwe Game Reserve
When many travelers think of South Africa, Cape Town is not always the first place to pop into mind. Due to the country's amazing safari experiences, most people overlook the abundant opportunities that lie within the most southern tip of the continent in favor of wildlife viewing experiences. But let it be known: Cape Town has some wild experiences of it's own.
Offering up the perfect blend of art, rich culture, and amazing adventures, Cape Town is the place to be in South Africa. From the brightly painted facades of the Bo-Kaap and the bathing chalets of Muizenberg to the Afro-chic decor of its restaurants and bars and the striking street art, this is one great-looking metropolis. Even the newly opened Silo Hotel, part of the Royal Portfolio Collection, along the waterfront is a gem to the architechural landmarks of the city. And with the beautiful structures also comes beautiful land: The Cape Peninsula is one of the world's most scenic areas and stretches from the City center to Cape Point. Upon stepping up to Cape Point, travelers will be wowed by the endless views of the Atlantic, known that nothing else lies ahead all the way to Antartica. It's a truly stunning feeling standing in one of the most southern tips of the country.
Though if you're looking for something more adventurous, the thrill of diving with Great White sharks is a must-do. Stepping into wetsuits and being immersed into the waters to come face-to-face with sharks will make the heart pound. If that is too much thrill, then taking a stroll along Hemel-en-Aarde Valley for a cliff-side walk and some whale watching might be a happy alternative.
Outside of Cape Town, no trip to South Africa is complete without going on safari. Visitors experience meaningful and often life changing encounters with wildlife replacing bustling city life with the tranquil sounds and splendor of nature. Of course, one of the best and lesser known destinations for game viewing is the Madikwe Game Reserve, a hidden gem covering 750-square kilometers of rich diversity in ecosystems and wildlife in a malaria-free zone.
While on safari, experience the thrill of coming nearly within touching distance of lions, viewing the ever-elusive wild dog, or witness on of the other 66 large mammals and over 300 bird species that makes up this beautiful land. But what make game drives especially unique in this game reserve are the limited number of lodges. Amongst our favorites are the Mateya Safari Lodge and the Madikwe Safari Lodge, being the most quiet and also most exclusive.
When people think of Greece, most think of Santorini, being the most popular spot in the country. Due to that being top of mind for most Greece-bound travelers, it is also one of the most crowded spots. Thankfully, Greece has many more islands that are not nearly as well known or traveled, though they should be.
Of all the unknown islands of Greece, there are three that stand out amongst the rest: Kea, Folegandros, and Amorgos. The island of Kea, in particular, is about 60km (37mi) southeast of Athens and is the first of the Cyclades archipelagos islands. This tiny little plot of land stretches only 19km (12mi) in length, and has some very cool experiences for even the most experienced nomads, like enjoy a private day hike and luncheon at Aglaia's Table. Aglaia, the owner, will take guests along a beautiful hike along the seaside, exploring hidden historical sites, and harvesting vegetables to then take back to the kitchen. She then leads a cooking lesson with these fresh vegetables and other items to prepare authentic Greek plates to then enjoy. This is a truly authentic and intimate Greek experience.
One of the best ways to explore the islands though is not by flying between destinations. As Dimitri Galani, Managing Director of our Europe division tells it, "The best way to get around is, naturally, by boat. Using a small, yet powerful vessel, we're able to take guests from island to island, exploring them by day and still making it back to the main hotel in time for dinner. It's a thrill to experience cruising around Greece with a boat and private guide." Utilizing a power boat offers a fun and unique way to explore the lesser known islands in style.
Each island is unique on it's own, yet shares the same historic culture, passionate locals, and energetic vibe to create a feeling of unity that's purely Greek. This makes traveling to these places ideal for any traveler, new or seasoned.
Ready to Start Planning Your Next Great Adventure?